New Haven Wedding Group Room Blocks
Keep Your Guests Close For Your Special Day
Wedding couples celebrating their big day in or around the heart of downtown will find plenty of things to love when booking a room block at New Haven Hotel. We make it comfortable, convenient, and affordable for you and your traveling friends and family to soak up the culture of our great city before, during, and after you say "I do."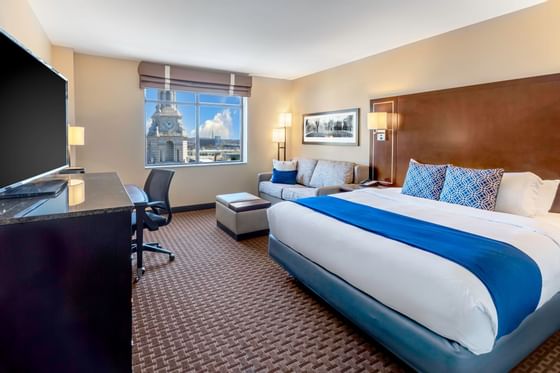 Rooms & Suites
Cherish our in-room custom furnishings, complimentary Wi-Fi, mini-refrigerators, and coffee makers. Rooms feature premium one King or two Queen beds, and select suites boast a fully equipped kitchen and living area for larger families.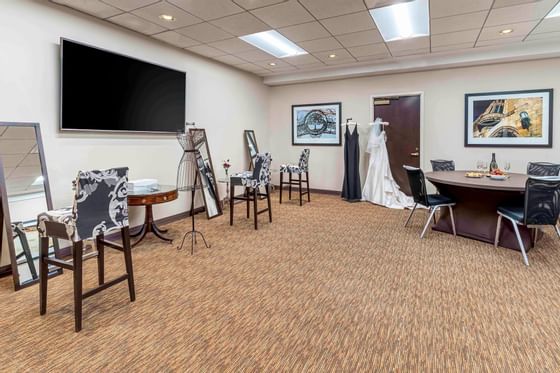 Bridal Preparation
We can set up our Bridal Room to accommodate the bride, groom, bridesmaids, groomsmen, or family members so your specific group can get ready together before heading to any one of New Haven's prime wedding venues. Full-length mirrors, cozy chairs, and bubbly champagne will set the right mood for your big day or evening.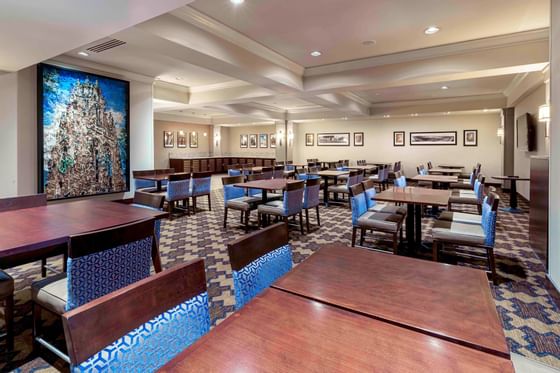 Event Space
The second floor of our hotel can also be rented out for small celebrations such as post-wedding brunch, gift opening, and groom's dinners. Host a gathering and bring in your favorite catered food to meet the needs of your event.
Experience the Best of Connecticut's Culture in New Haven
Aside from having your big day at one of the many premier wedding and reception destinations this illustrious city has to offer, there are so many unique things for you and your wedding guests to do before and after your ceremony and reception. Arrive in New Haven a few days before your big event or stay a few days after to enjoy the finest attractions, including wineries, breweries, restaurants, and hiking with family and friends.
Slideshow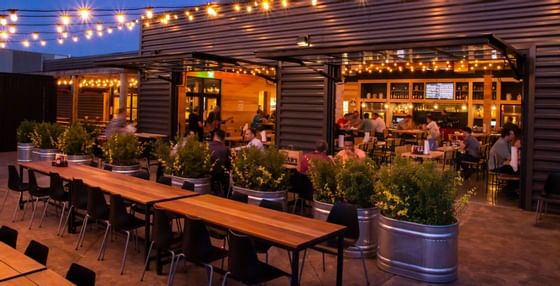 New Haven Restaurants
There are plenty of eateries, coffee shops, sweet-treats, and restaurants that feature global cuisine near our hotel. This list is constantly updated to include our staff's personal top picks of restaurants in New haven.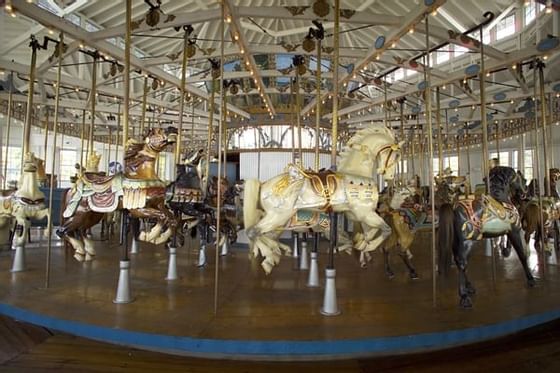 Friends and Family Experiences
From escape rooms to adventure courses and old-fashioned arcades, there are many game locations and family experiences in New Haven.
New Haven City Parks
Lighthouse Point Park, located on Lighthouse Road in the East Shore area of New Haven, remains open on the weekends. Other parks throughout the city also remain open with activity schedules posted.
Tie the Knot in New Haven
New Haven has an abundance of beautiful and elegant wedding venues that are sure to make any special day memorable.
Check out some of these nearby venues: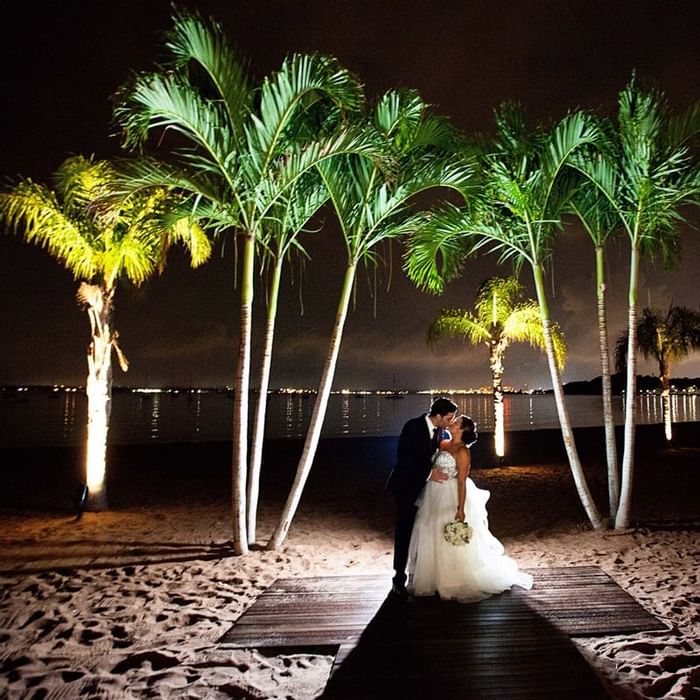 Anthony's Ocean View
(5 miles away)
450 Lighthouse Rd, New Haven, CT 06512
(203) 469-9010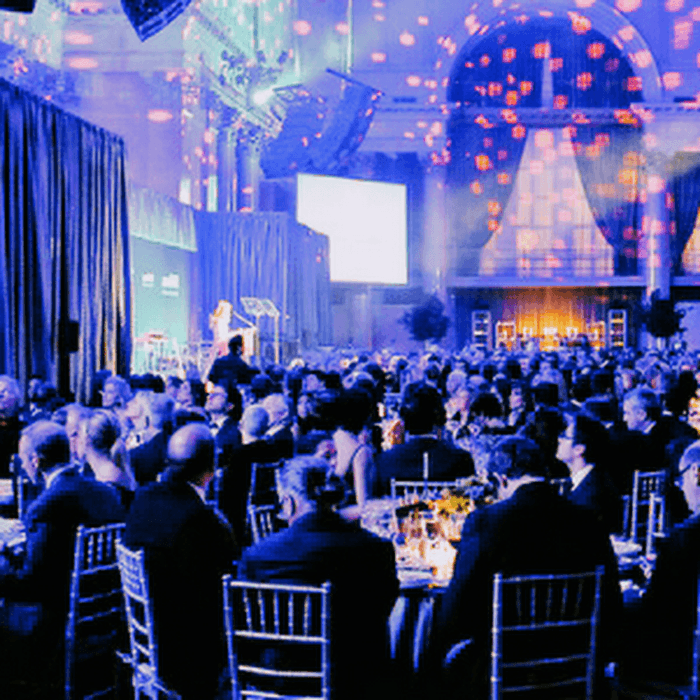 LoRicco Tower
(0.3 Miles Away)
216 Crown St, New Haven, CT 06510
(203) 562-2255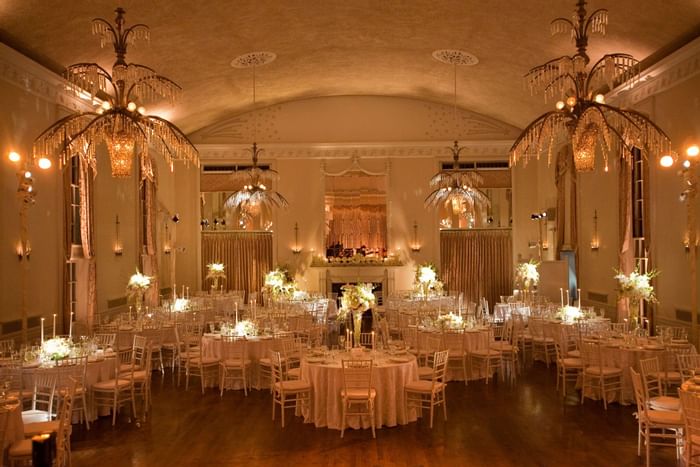 New Haven Lawn Club
(1.7 Miles Away)
193 Whitney Ave, New Haven, CT 06511
(203) 777-3494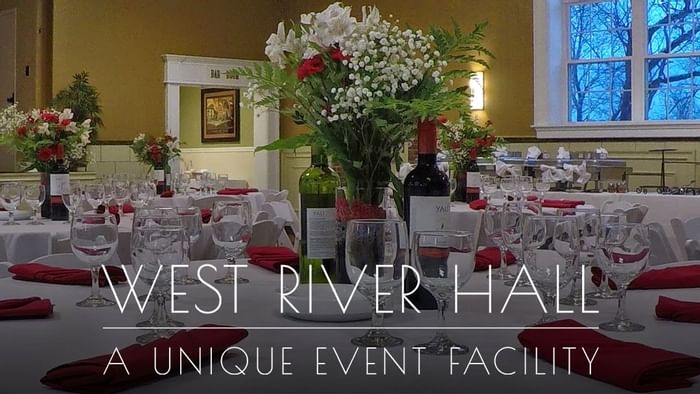 West River Hall
(1.9 Miles Away)
37 Orlando St, West Haven, CT 06516
(203) 937-0088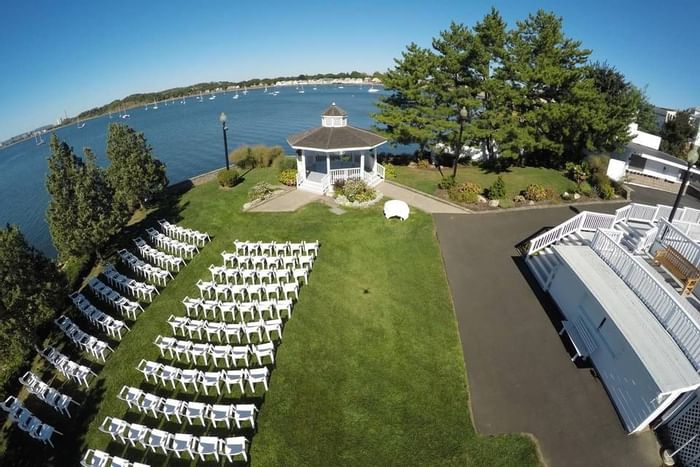 Amarante's Sea Cliff
(5.4 Miles Away)
62 Cove St, New Haven, CT 06512
(203) 467-2531